Murder Trial Day 2 – Victim and Experts Take the Stand
May 8, 2018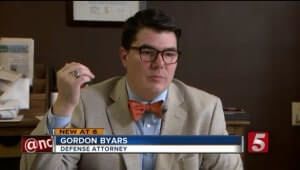 "Other notable witnesses the second day of the trial include former Putnam County Sheriff's Office Detective Greg Pauch and Dr. Emily Dennison, the medical examiner who conducted the autopsy of Richards' body.
"During the defense cross-examination, Pauch admitted to the jury he did not think the Putnam County Sheriff's Office investigation was conducted objectively because Jones was identified as a suspect before the investigation was actually completed.
Pauch also admitted Jones was arrested even before all evidence from the crime scenes was collected. He also admitted that he did not send the gun off to the Tennessee Bureau of Investigation to check for fingerprints, and the magazine of the gun was never found.
Dennison's testimony also showed inconsistencies with Maynard's version of events.
Dennison said Richards was shot on the lower left side of his face. She said he had to have been sitting down when he was shot.
Maynard said Richards was standing when he was shot and he slumped over afterward.
Dennison also said it would have been difficult for Richards to speak since blood from his wound was bubbling in his chest, throat, and mouth.
The trial resumed Thursday morning with Judge Gary McKenzie in Putnam County criminal court at the Justice Center. "
BY PAIGE STANAGE
For the full text of the article, please visit http://herald-citizen.com/stories/victim-experts-take-stand-in-jones-trial,27527