In An Ever-Changing Industry
DUI Defense, Criminal and Family Law
Trial Attorney's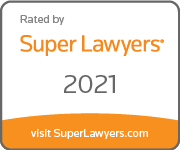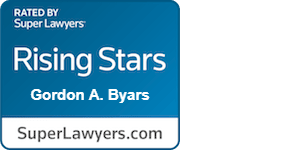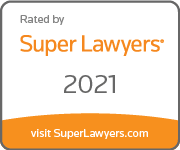 Gordon A. Byars
Attorney at Law
In my practice, I believe that success is driven by the client-attorney relationship. My advice to anyone seeking legal counsel is to find an attorney you feel comfortable with that you can trust. This is why I offer free consultations so I can help you make sure I'm the right lawyer for your case. My job is to provide a roadmap for you to follow and also guide the way by providing strategic direction and careful analysis. My approach focuses on you, taking into account what else may be going on in your life, and giving you the personal support you need.
GET TO KNOW ME
Expert litigator
Providing New and Creative
Solutions to Legal Problems.
Results-Driven
My practice focuses on building creative strategies and the pursuit of positive, long-term results that you need and want for your success.
Client Focused
My approach to your case is all you. I will work tirelessly to provide you with unmatched client service and unbeatable representation.
Local Knowledge
With many local resources and a vast network of assets, I can help you develop an effective plan for the future that is tailored to your specific needs.
Mr. Byars treated me as a human being, not just a client. He listens and never belittles whatever your concerns may be. We are lucky that he serves the Cookeville community.
Delecia
Not only did Mr.Byars sound the most confidence out of all the lawyers I spoke with, he, in fact, gave better projections for what he felt was possible and stuck to his word.
Anonymous
Gordon helped me to achieve a more favorable outcome than I ever thought possible. I don't believe I ever would have gotten the same result without him.
Richard
Put My Legal Expertise to Work For You
Dealing with a legal issue can feel overwhelming, but that doesn't mean your case is hopeless. Byars Law Office provides specific and personalized legal representation to individuals and families in Cookeville and the Upper Cumberland area. As the principal attorney, I have handled a wide variety of cases involving DUI defense, criminal cases, personal injury, and family law matters. You deserve to work with an attorney that you feel comfortable with and that you can trust.
My practice focuses on defending individuals who have been arrested and/or charged with driving under the influence (DUI). Whether you were stopped for speeding or reckless driving, I am ready to prepare your case, conduct investigations to ensure the officer acted within his jurisdiction, and fight for the best possible outcome so that you can keep your driving record clean. Don't risk your future with just any attorney. You deserve experience on your side.
As a skilled criminal defense attorney, I will listen to your story and keep your best interests at the forefront of my approach. Whether charged with a traffic violation or a violent crime, your rights matter. I will aggressively fight to protect those rights because no criminal charge is insignificant when your reputation and freedom are at stake. I'll do everything I can to give you the best possible chance at a successful outcome.
If you are in the Cookeville, Tennessee area and need a strong criminal defense or personal injury attorney, turn to my firm for help. DUI charges, drug charges, slip & fall injuries, or any other negligent-related injuries all create turmoil and can turn your life upside down. When you bring your case to me, I will exhaust every resource at my disposal in pursuit of achieving the best solution for you and your family. Put my knowledge and experience to work for you by scheduling a free case evaluation today!