Gordon A. Byars
Attorney at Law
Mr. Byars is not a native Tennessean but has chosen to settle in Cookeville, Tennessee to raise his family and represent the citizens of Tennessee. The phrase "southern by choice" fits perfectly. Mr. Byars was born in Las Vegas, Nevada. His mother was born in Germany while her father served in the Air Force during Vietnam and she eventually settled in Las Vegas and never left. Mr. Byars father, while born in Michigan, was raised in West Tennessee before his parents moved to Las Vegas seeking "dryer climate." Mr. Byars was raised in Las Vegas until he was a teenager and moved to a small town in West Tennessee with his father. Mr. Byars has lived in Tennessee ever since and is proud this state has adopted him as one of its own. Of course, Mr. Byars still visits Las Vegas numerous times per year to visit his Mother and family living there, but is glad he does not live there.
Following mediocre personal performance on the high school football field (the team was actually quite good and went to two state championship games, winning one, during Mr. Byars time in high school) Mr. Byars graduated from high school and went on to receive a Bachelor of Arts, concentrating in Criminal Justice, from Tennessee Tech University in Cookeville, TN. This is when his love affair for the City of Cookeville began.
After graduating from Tennessee Tech, Mr. Byars went on to law school in Knoxville, TN at Lincoln Memorial University's – Duncan School of Law. During law school Mr. Byars served as a law clerk for the Tennessee Attorney General and Reporter's Office in the Civil Litigation and State Services Division. Fortunately, during his time with the Attorney General's Office, he was able to participate in a rare civil jury trial defended by the State of Tennessee. Mr. Byars credits his time at the Attorney General's Office as the point when he realized he wanted to litigate and be in the courtroom.
For the final two years of law school and for a subsequent year after Mr. Byars worked for a small, boutique-style, criminal defense, civil rights and business litigation law firm in East Tennessee.
Mr. Byars then moved back to Cookeville, Tennessee to start a family and a law practice. Since 2014, Mr. Byars has developed a successful litigation practice in the Upper Cumberland region of Tennessee focusing on criminal defense, business defense and general civil litigation practice. He has conducted many jury trials before both judges and juries. Particularly Mr. Byars spends most of his time in the courtroom defending citizens accused of a crime and that area of his practice has what has allowed him to spend so much time arguing to juries. He has argued before the Tennessee Court of Appeals. Handled cases before Administrative tribunals including the Tennessee Department of Safety and Homeland Security, and the Board of Nursing.
Mr. Byars is a graduate of the highly regarded Tennessee Criminal Defense College (2017). He is also actively involved in criminal defense issues on both a state and national level. Mr. Byars currently serves on the Board of Directors – Middle Tennessee, for the Tennessee Association of Criminal Defense Lawyers (TACDL), and is a member of the National Association of Criminal Defense Lawyers (NACDL).
Mr. Byars also believes in giving back to the community. Mr. Byars has been named an Attorney for Justice by the Tennessee Supreme Court in 2016, 2017, and 2018 for rendering meaningful pro bono work to those in need. Additionally, Mr. Byars was instrumental in the organizing of the 1st Packs for Pints where nearly 100 backpacks with school supplies were donated to children in foster care in the Upper Cumberland. Mr. Byars also lectures annually at Tennessee Tech University on the topic of Knowing Your Rights and how to interact with law enforcement. Mr. Byars has also served as a guest lecturer at Tennessee Tech in the business law class and at the Cookeville Higher Education Campus in both the corrections class and the criminal justice class.
In his spare time, Mr. Byars enjoys family activities with his wife Hilary, their two daughters, and their American Bulldogs, Doc and Dolly. When he is not with his family, Mr. Byars enjoys sports and spending time outside and is an avid hunter and shooting sports enthusiast.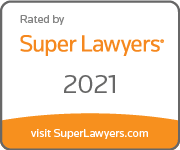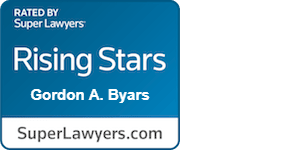 My goal is to work in concert with you so you can obtain the best outcome in your case.
Where We Work
We don't just practice law here in Cookeville, we have clients all across the Upper Cumberland.
Local Knowledge. Local Touch.
National Association of Criminal Defense Lawyers - Member

Tennessee Bar Association - Member

Upper Cumberland Young Lawyers Association - Former President, 2017

Putnam County Bar Association - Former President, 2017

Upper Cumberland Trial Lawyer Association - Vice President/President-Elect, 2019 - Present
Attorney For Justice – Pro Bono Service Award: Tennessee Supreme Court 2015

Top 40 Under 40 2015: The National Trial Lawyers Association 2015

General Oliver O. Howard – Pro Bono Award: Lincoln Memorial 2013

Dean's List: Lincoln Memorial 2012

Upper Cumberland Young Lawyers Association: Vice President/President-Elect 2016-Present

Upper Cumberland Young Lawyers Association: Secretary 2015-2016

Putnam County Bar Association: Member 2014-Present

Tennessee Bar Association: Member 2013-Present

Tennessee Association Of Criminal Defense Lawyers: Member 2013-Present

Perspectives On Capital: Preventing The Automatic Death Penalty: Using the Felony Murder -2013

Punishment In America: edited by Charles E. MacLean – Rule as a Basis for a First-Degree Murder Conviction or an Aggravating Factor; but not Both

The Lincoln Memorial Law School – JD Juris Doctor: 2013

Tennessee Technological University- Sociology/Criminal Justice: Bachelor's Degree of Science: 2010

Tennessee's Boy's State: Supreme Court Advancing Legal Education For Students (Scales): 2015

Law for All – Youth Higher Education: 2011

Tennessee Association of Criminal Defense Lawyer - Member of the Middle TN Board of Directors, 2019-present
Let Us Go to Work for You
We work as a single united team with the resources throughout Cookeville and the Upper Cumberland to give our clients the highest quality advice possible.
Bar Admissions
TN Supreme Court 2013

U.S. Federal District Court for the Middle District of Tennessee 2016
Education
Tennessee Criminal Defense College 2017

Lincoln Memorial University in Knoxville, TN J.D 2013

Tennessee Technological University B.S. 2010