Mistrial Declared, Charges Dismissed in Tmr Theft Case
May 8, 2018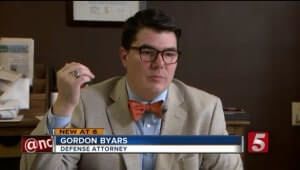 Judge Gary McKenzie ordered a mistrial and dismissed indictments against a Cookeville couple, but District Attorney General Bryant Dunaway said he'll appeal.
Chanda and Darrell Partin were indicted in 2015, accused of stealing money from their workplace, Tennessee Master Restoration. Their bench trial began May 16 but was continued to July 20.
According to McKenzie's order, a state witness testified in July about the existence of evidence which the defense requested but had never been provided. The case was continued to October, but the defense filed a motion to dismiss. Friday, McKenzie filed an order that declared a mistrial and dismissed the indictments against the Partins.
McKenzie's order is critical of the assistant district attorney in charge of the case, who blamed another witness for not handing the documents over to the defense.
"We were a phone call away from the right thing happening. There is an absolute right for an individual who is accused of a crime to be provided with exculpatory evidence which the state controls and to have their day in court; and when that fundamental fairness is breached, as was the case here, this is the result," McKenzie wrote.
Defense attorney Gordon Byars said his clients were pleased with the ruling."While we believe that a not guilty verdict would have been the result had the trial continued, we simply could not continue to pursue justice for our clients without a fair trial and without all of the documents necessary to prove their innocence. Therefore, we are pleased with the ruling of the court and believe that justice has been served," Byars said.
Dunaway said he intends to get another opinion.
"The State does not agree with the decision. Thankfully, the criminal justice system has a process for the review of trial court decisions. The State will seek to appeal this decision to the Tennessee Court of Criminal Appeals. If the court's decision is overruled, the State looks forward to trying the complete case before a jury."